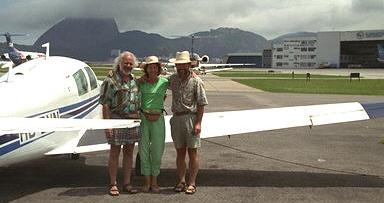 'Honey Mooney', Armand (co-pilot Geneva - Rio) Angela and Flemming below the Sugarloaf Mountain at Santos Dumont Airport in Rio de Janeiro.
We reached Rio on 31st of December 1996, just in time for the spectacular New Years Eve celebrations on Copacabana beach.

Angela crossed the Atlantic by airline and joined us in Recife.